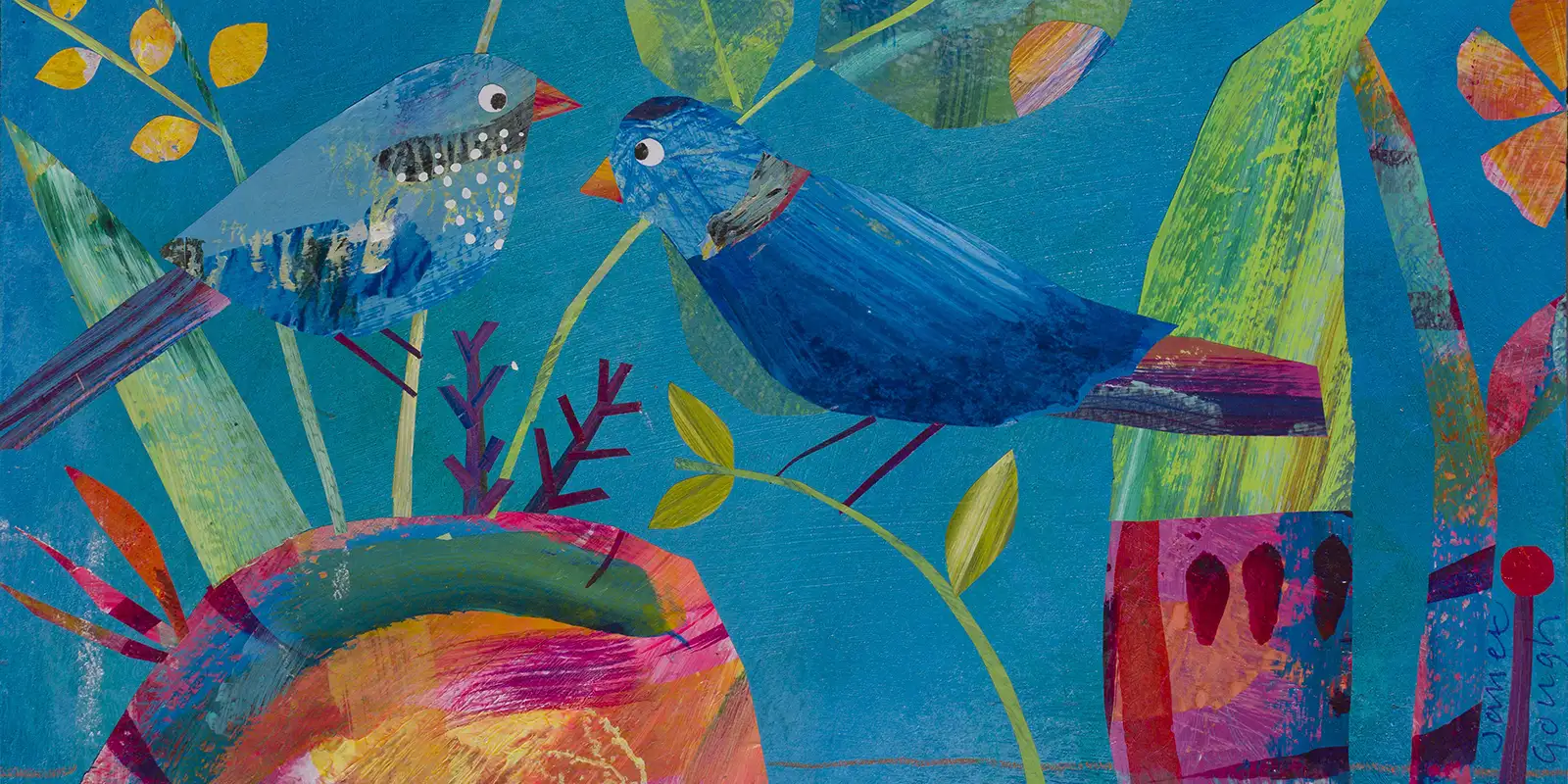 PAINTINGS
Here are a few of my recent paintings which you can buy from my website and add a burst of joyful colour to your home.
My days are filled with the poetry of colour and the dance of pattern. The rhythm of the light on the landscape creates extraordinary atmosphere and life enhancing colour, which never fails to lift my spirt and inspire me to paint. Through my daily walk in the woods, I love the profusion of the untamed. The tangled pattern of plants, flowers, trees; nature's haphazard growth. Each individual leaf perfectly fits within the fragile canopy of the whole.
I absorb snapshots of these moments that translate into images on my return to the studio. The dappled autumn light through the overhead branches, illuminating giant paint like shadows beneath my feet. Although these transient moments are usually visual, sometimes they filter through things like a perfect sentence, or through music from a favourite song lyric. I often ask myself how do you paint birdsong, or the rustle of a small creature in the hedgerow? Sometimes the process flows instinctively and other times I'm left with a painting that hangs on my wall for a few months. It is like a conversation paused, until one morning it will speak, and I will know how to adjust the colour and composition until it is complete.
I paint large abstract sheets of energised pure colour. I then cut out birds, fish, fruit, leaves, which I see in the random brush strokes, in the past I have used string, silver leaf, beads, sweet wrappers or whatever the work has asked of me. All these elements become interwoven and through personal interpretation, a narrative emerges, and dances like music colouring the art of composition in my paintings. Avoiding photographic likeness, so the work is alive and representative of the moment it was created.
Recently I've also worked to commission; if you want a specific size, or colour palate to fit your corner then please call or e-mail me as I'm always happy to talk.
Currently you can see more of my work exhibiting at:
Bell Fine Art Winchester
And
LCA – London Contemporary Pimlico